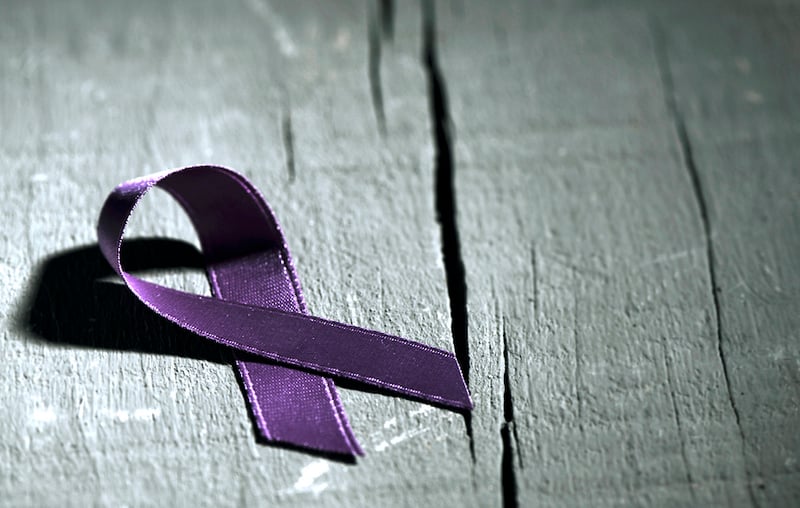 Family violence in Aotearoa is recognised as a major public health, welfare, and social problem. New Zealand is ranked as the worst developed country in the OECD for domestic violence, yet the Police estimate only 33% of cases are reported, and family harm incidents have increased 60% over the past 5 years.
In terms of impacts to workplaces, it's estimated that family abuse and violence costs nearly $1 billion a year in lost wages and productivity, and days off work. Costs to the wider economy from benefit payments, ACC compensation, and lost tax revenue are a further $582 million a year.
Women and children are at much greater risk of family, domestic, and sexual violence, but men also experience it. Research indicates that one in three (33%) NZ women have experienced physical or sexual intimate partner violence in their lifetime and when psychological abuse is added, it increases to one in two (55%). One in eight men report being victims of family violence. More than 40% of victims are in paid employment.
On 1 April 2019, changes to employment legislation gave all workers, including casuals, access to 10 days of paid family violence leave each year and various other workplace protections.
This blog post takes a broad look at family and domestic violence leave, employee entitlements and how they work, and employer responsibilities in supporting employees who need to take family and domestic violence leave.
Family violence leave entitlements
Under the amendments to the Holidays Act that came into force on 1 April 2019, all employees are entitled to 10 days of paid family violence leave each year. Family violence leave:
Applies to all employees, including permanent, fixed-term, and casuals.
Is available once the employee has worked continuously for the employer for 6 months (or for an average of 10 hours per week, and at least one hour in every week or 40 hours in every month, for 6 months).
Renews on the 6-month anniversary of employment and yearly thereafter.
Doesn't accumulate from year to year if it isn't used.
Is separate from annual leave, sick leave, or bereavement leave.
Employers can offer employees more than these minimum leave entitlements but employment agreements or company policies cannot provide less. All arrangements, i.e. more than 10 days of paid leave or only the minimum, must be recorded in writing.
Taking family violence leave
Employees can take family violence leave if they need to deal with the effects of domestic violence, e.g. making arrangements for their (or a close relative's) safety, accessing police or support services, attending court hearings. This may also apply to perpetrators of family violence, depending on the context of the leave application and company policies in place.
It does not matter when the family violence took place, even if it was before they began working for you or before 1 April 2019.
Employees can also take leave to support a child who has experienced family violence, as long as they live with them some of the time.
The employee must let their employer know as soon as possible that they are taking family violence leave (this can happen after the leave has started).
Employees experiencing family and domestic violence may also be entitled to paid sick leave or choose to take other types of leave, such as annual leave. You may also agree to let an employee take family violence leave in advance, e.g. if they have used all their family violence leave or haven't worked for you for 6 months.
Proof
Employers have the right to ask the employee to provide proof that they took the leave to deal with the impact of family and domestic violence. However, we recommend that in the first instance, in good faith, you trust that the application is made truthfully.
It can be a huge step for someone affected by family violence to utilise the support available, and taking leave to do so is often the first step. Based on our experience since this legislation came into effect, we have not observed abuse of the entitlement and employees are only using it if they really need it.
If you do have reasonable grounds to consider that an application for family violence leave may not be genuine, you may request that your employee provide documents in support of their application. The law does not state what qualifies as proof, so approach it with understanding and in good faith (domestic abuse is often hidden and can be difficult to prove). Some examples of proof are documents issued by the police, court, a family violence support service, or a statutory declaration.
You don't need to pay the employee until you get proof unless the person has a 'reasonable excuse', e.g. they had to move out of their home quickly and didn't have time to get proof.
Paying leave
If a person takes family violence leave on a day they usually work (an 'otherwise working day'), you must pay them, using either their 'relevant daily pay' or 'average daily pay' calculations.
You don't have to pay an employee for any time they get weekly ACC payments.
Find out more about relevant vs average daily pay at Employment.govt.nz.
Other employer responsibilities
On top of employee's paid family violence leave entitlements, employers have additional responsibilities to support victims of domestic violence under the Employment Relations and Human Rights Acts:
Employees can request a short-term variation (up to 2 months) to their working arrangements, including changes to hours of work, location, and duties. You must respond to requests within 10 working days. Find out more about short-term variations at Employment.govt.nz.
Employers cannot treat employees (or job applicants) badly or unfairly because they have been affected by family violence, or the employer thinks they have.
Employees can raise a dispute if they believe their employer unreasonably refused a request made under these provisions.
Employers that don't uphold their employment and human rights obligations can face significant fines.
Definition of family and domestic violence
Family violence is defined by the Family Violence Act (2018) to include physical, sexual, and psychological abuse, against anyone with whom the perpetrator of violence is in, or has been in, a family relationship with.
Psychological abuse includes, but is not limited to:
Intimidation.
Harassment.
Damage to property.
Threats of physical, sexual, or psychological abuse.
Financial or economic abuse (for example, denying or limiting access to financial resources, or preventing or restricting employment opportunities or access to education).
A person affected by family violence is someone who is or has been the victim of family violence, and/or someone who lives with a child who is or has been the victim of family violence.
Supporting workers experiencing family violence
It is best for the business and your people if the business has policies and practices to make the workplace supportive for employees affected by family violence. Work is often the only place a victim feels safe, and it can provide a place for them to get support, gain confidence and financial independence, and break the cycle of abuse. Creating a supportive environment will also minimise the impact on work performance, absenteeism, and unwanted employee turnover.
Best practice is to have a workplace policy that sets out the entitlements to paid time off work (up to 10 days) and short-term flexible work arrangements, and details safety plans and procedures that meet the employer's obligations under the Health and Safety at Work Act to provide a safe workplace.
Other features to consider including in the policy are:
Ways to offer support and alert an employee to professional help options, including where the employee can access support.
Assurance of a worker's right to confidentiality and support when they disclose domestic violence.
Ensuring that ongoing training and building awareness is available to all team members.
Use the Business.govt.nz Family Violence Policy builder.
Confidentiality
Information about a person's experience of family violence is highly sensitive. When you receive a request for family violence leave or a short-term change to work arrangements, you must protect the employee's personal information. This includes information about the employee giving notice that they're taking family violence leave and any proof they provide.
You can also make arrangements with your payroll provider to determine how you wish for family violence leave to be recorded in payroll and on payslips. This can provide an additional level of discretion for victims if they are seeking confidential support during work hours.
Employers are not prevented from disclosing information if it's required by law or could protect the life, health or safety of the employee or another person.
In all cases, you should work with the employee to discuss and agree on how their information will be handled.
Where employees can get help
Businesses can direct employees affected by family violence to a number of organisations that can help, including: