We are very excited to announce our new integration with one of New Zealand's largest IRD-listed PAYE intermediaries: iPayroll.
Aligning with our 'make it easy' vision, our latest partnership with iPayroll focuses on reducing the level of admininstration associated with onboarding employees, managing leave requests, and processing leave in payroll.
With this integration, our leave management tool is transformed into a leave application and approval hub, allowing employees with MyHR self service to view their current and correct iPayroll leave balances, apply and have leave approved, and then have the relevant leave data sent through to iPayroll to allow for a seamless pay run to be processed.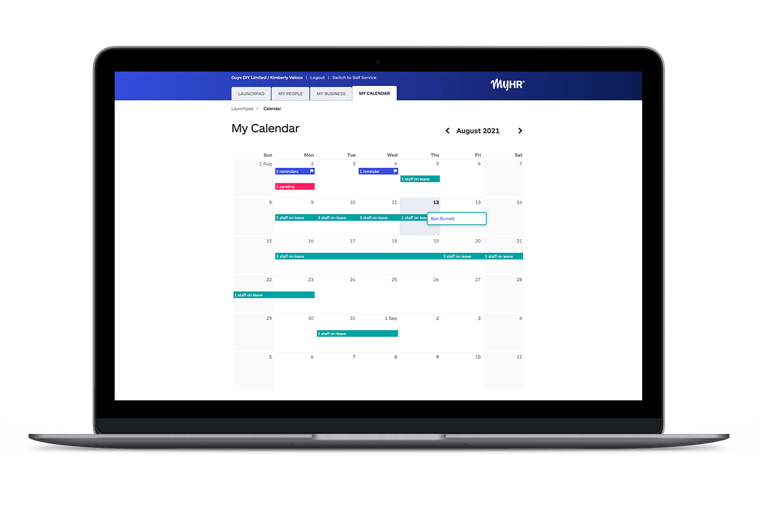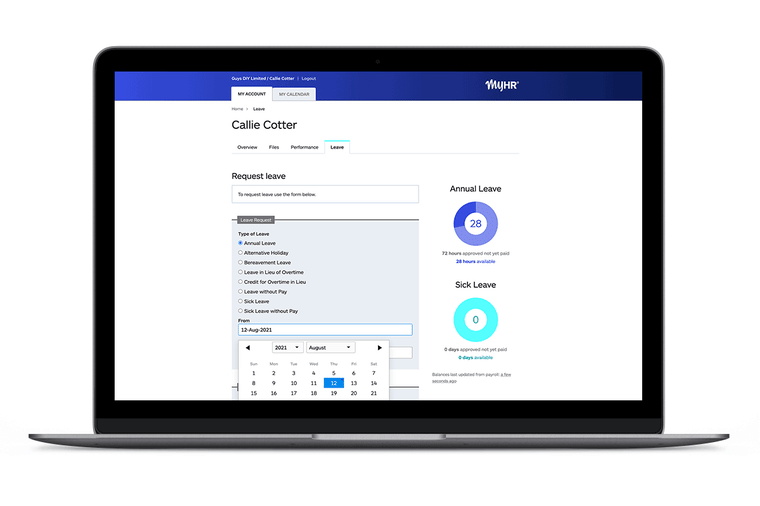 Integrating your account with iPayroll
If you're an existing New Zealand iPayroll user, follow these easy, step-by-step instructions to link both accounts (if you're not using iPayroll but are interested in seeing if it is the right payroll system for you, visit ipayroll.co.nz).
Step 1
From your Launchpad, click your company name (top left). Select 'Manage Integrations'.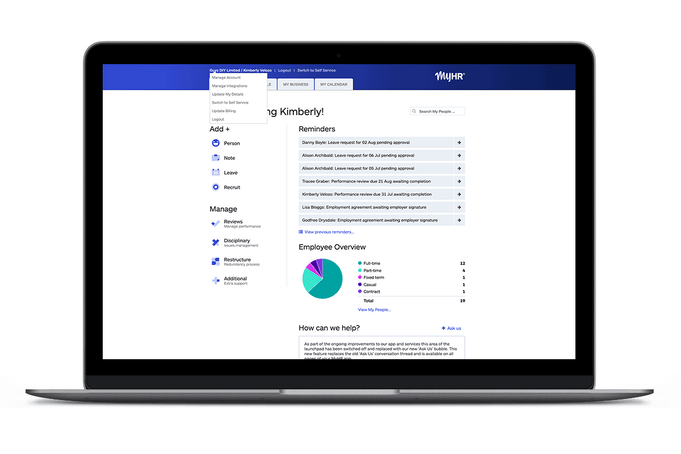 Step 2
Choose the iPayroll integration tab.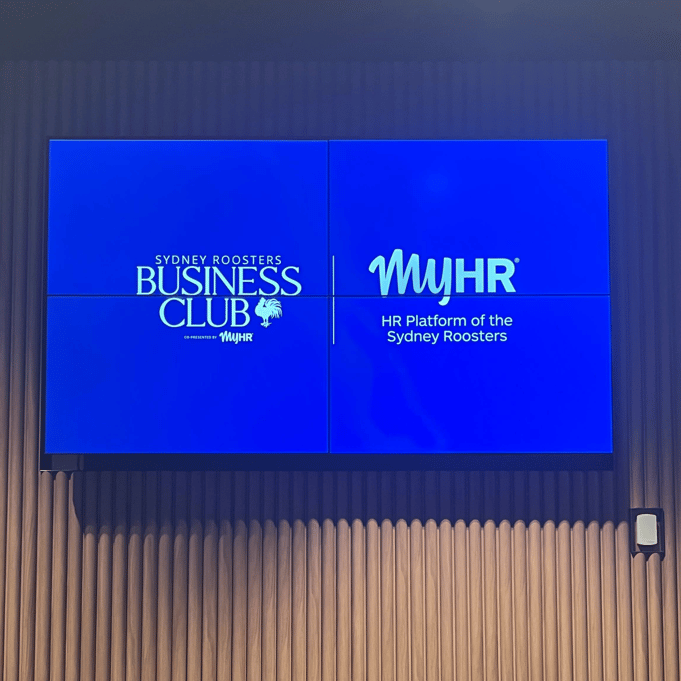 Step 3
Click on 'Authorise MyHR to access my iPayroll'.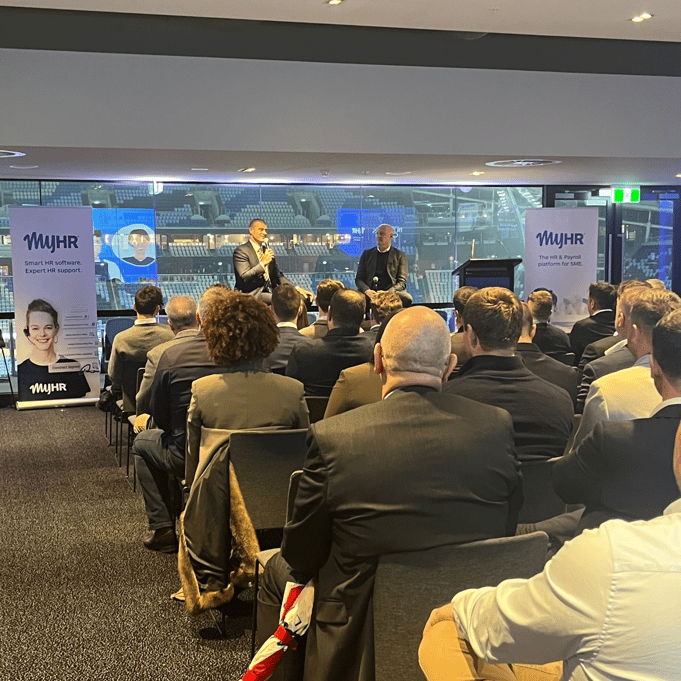 Step 4
Complete the 'iPayroll - Complete Setup' form, then click 'Save'.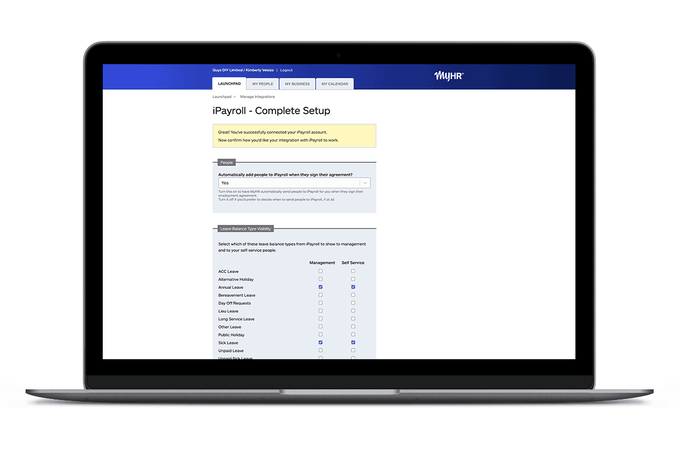 Step 5
Once you have saved the form, let us know at help@myhr.co.nz and the MyHR team will take care of everything else.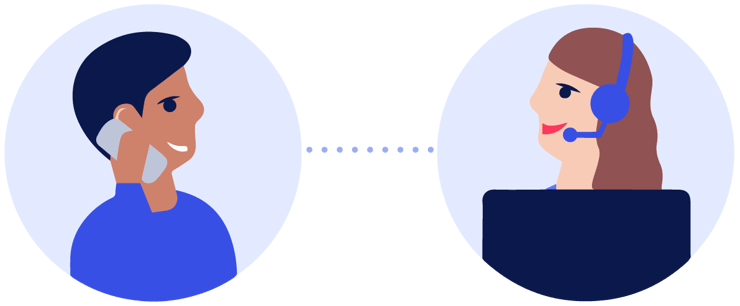 Step 6
Once the integration is complete, everything you need to manage the integrated systems is located within the integration tab. From here you can sync, remove, and add people not initially set up, as you wish.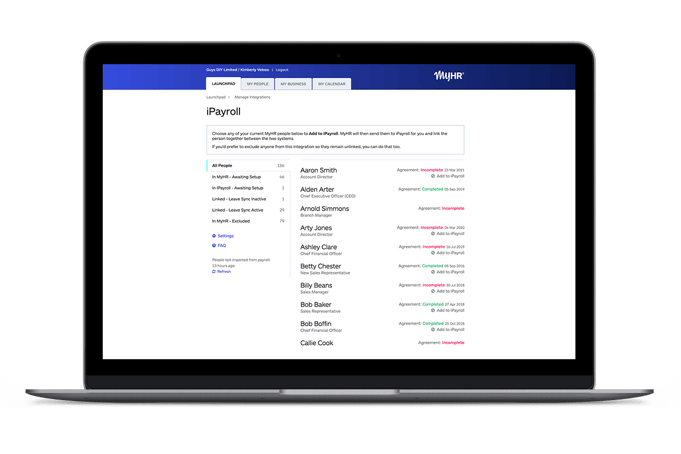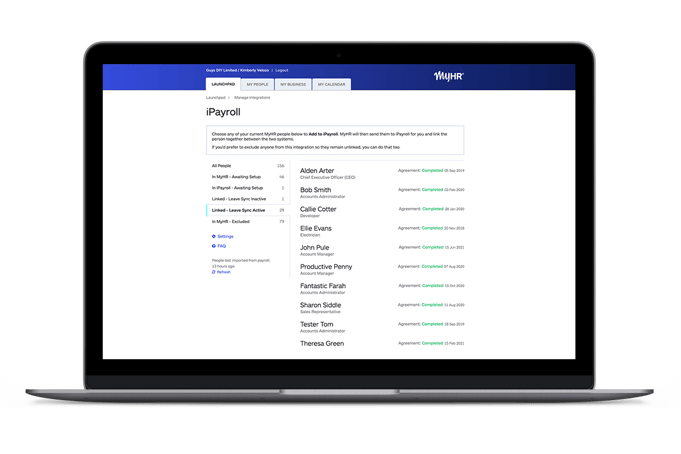 We understand that each of our client's businesses are different, and the level of information you want to display to your teams will vary, so we've made this integration fully customisable. This means you can elect to show managers' and employees' different leave balances in MyHR, ensuring discretion where preferred.
Find out more about the benefits of integrating payroll and leave management systems.